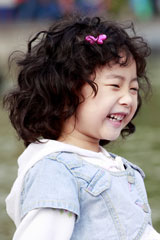 A young Asian girl with a pink barrette in her hair laughs on a beautiful day. A colorful, grassy park is visible in the background. India, Thailand, Japan, Korea, Russia, Armenia, and Iran are just a few of the countries that make up the vast continent of Asia. Enjoy the beaches of Thailand, bicycle in Japan's busier cities, or immerse yourself in China's dynastic history. Culture, art, history — the countries in Asia each have their own unique story to tell. Celebrate Chinese New Year, enjoy a meal of Dim Sum, or learn how to do origami.
Search Results

---
Use the search box on this page to find information about Asia.
Copyright © 2010-2022 Map-of-Asia.us.
All rights reserved.

Map of Asia - Custom Search Results